It's not so bad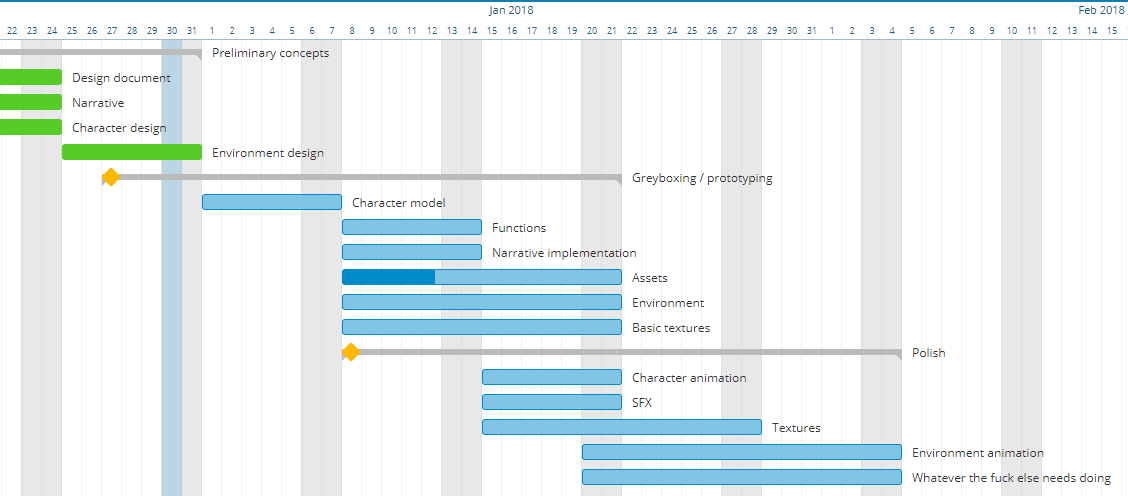 First devlog, woo!
Above is where I'm at according to my gantt chart, so far (I'm using instagantt.) The assets aren't as complete as they look there; I'm working on the basics before I plan everything else I need to make. That way I'll know precisely what I need more of.
I never really follow gantt charts perfectly- I jump between things if time permits. I've also given myself a ridiculous amount of time for things I am less experienced at to act as a buffer juuuust in case (the character model, for example.)
I've blocked out the terrain using AGF. There will be three scenes, and below is the in-between one. I will populate it with assets shortly, though I plan to retain the sullen atmosphere the empty one presents.

The draft of the splash screen image is done (I use Krita for all my painting.) I'll go back and polish it up if I have time, and probably add particle effects to the title, because I'm a sucker for glowy things. The character design is done, too; you are also pictured below.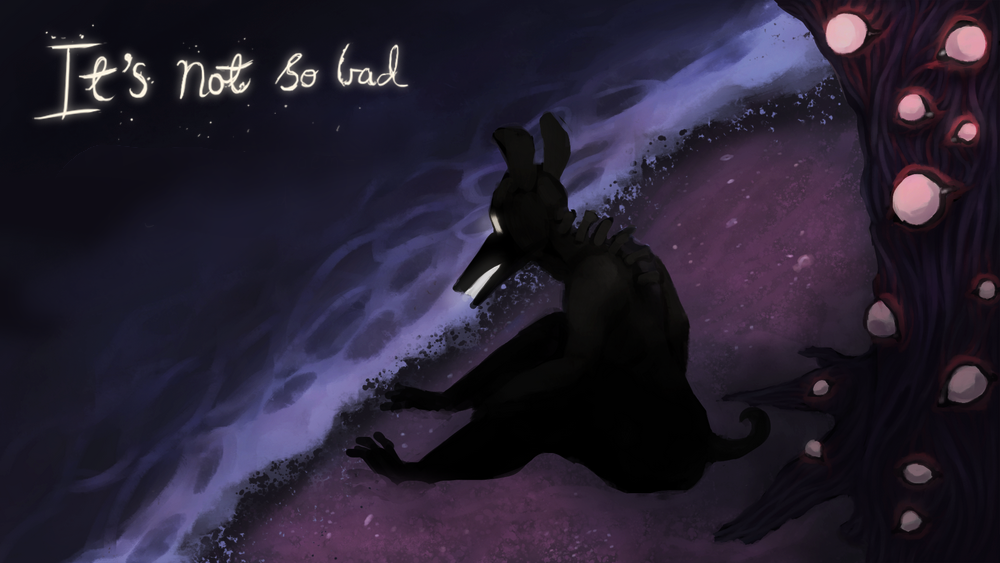 I've made a few assets in Blender! Spooky trees and rocks. I modelled them myself from scratch; it's been a while since I've modelled anything, so this is a good warm up, and it doesn't take me that long to do. After the basics are done, I will be building items you can interact with.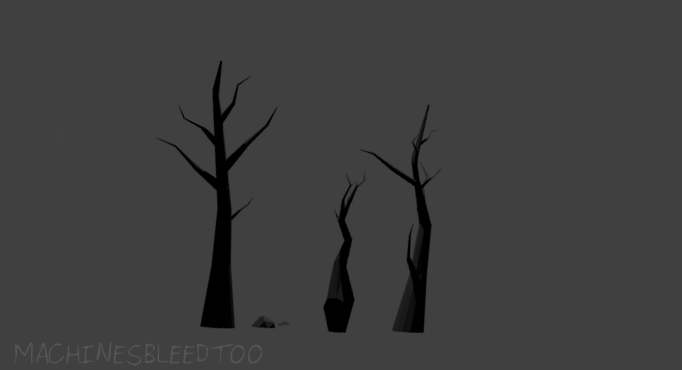 Lastly, I've finished the first draft of all the narrative elements; here's one!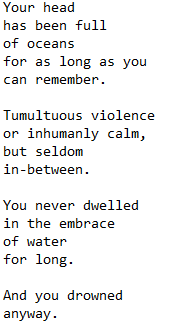 Predictably morbid, but it won't be all awful- hence the title. I'm a big fan of optimistic gloomyness. If you've been following my art for a while, you're probably well aware of that.
See you next week!